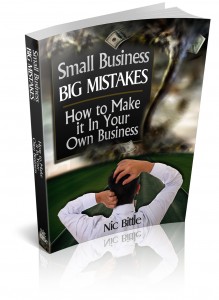 Small Business, BIG Mistakes is for anyone who currently owns a business, wants to own a business, or anyone who has to get up each day and Make It In Your Own in business.   It's True Confessions of a Serial Entrepreneur meets Lessons Learned in Business. Find out the easy way, what mistakes you must avoid to be successful.
In this book you will learn:
The most common mistakes that people make in business.
The good, the bad, and the ugly of partnerships.
The simple Mistake that cost me over 1 Million Dollars  in less than 6 months.
What it takes to Make It On Your Own.
Email, or call me about bulk discounts.
Order your copy today!
$16.28Add to cart